David Cross – President
David Cross is the Executive Director of Global Intent. He has field ministry experience in the Arabian Gulf. In Minnesota he founded a language institute to employ immigrants and teach their native languages to ministry partners.
His educational background includes degrees in Biblical Studies, Bible and an advanced degree in Linguistics.
David lives in Florida with his wife Cheryl and their five children.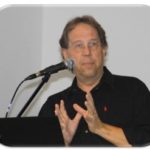 Ari J Rocklin – International Training Director – Canada
Ari desires to see new tentmakers leave for places where Jesus name is not yet known. An inspiring, passionate and entertaining speaker at many missions conferences, seminars and bible schools around the world. He is based on the Gulf Islands of BC Canada, is fluently trilingual, having lived on three continents and traveled to 53 countries.
As a former tentmaker he began assisting the development of national tentmaking movements in Europe, working with traditional mission agencies to launch training and mobilizing efforts. He has twice pastored churches in transition, one which then sent him to India as a missionary. Together with his wife Ruth, they served in Asia as tentmakers.
His strength is running fast paced tentmaking seminars and consulting with mission agencies and BAM companies to help develop their tentmaking vision. He is also an approved speaker for Perspectives courses, lesson 10 – How shall they hear? He is the Tentmaking Associate to the World Evangelical Alliance and Alpha Course in the Workplace Adviser for Tentmaking.
This speaker should come with a warning: You might do something irrational and actually go to the nations upon hearing him speak – Retired Missionary – Finland 1998
Ari is perhaps the most effective tentmaker mobilizer I know – AWM Mission Agency Leader 2003
Ari is a man with a passion to mobilize people to use their professional gifts and training as a platform for sharing Christ in places where full-time religious professionals (such as those who call themselves missionaries) are not welcome – Bob Morris 2005 – Tyndale
Ari is the premier authority in the world on tentmaking – Dr. Neal Johnson 2010 – Author of Business as Mission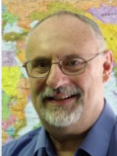 Phill Sandahl – Operations Director
Phill brings skills and enthusiasm for marketing, research, website & social media development, organizing, integrating work & faith, and Business as Mission. He is a multi-disciplinary visionary who has dedicated his life to building the Kingdom by helping people develop and reach their God-given potential. Experienced in both the for-profit and the non-profit sectors, his strengths include building multi-cultural teams and inter-organization cooperation.
His responsibilities included: training in Spanish and English at HCJB World Radio while he was Director for Communications Education; National Personnel Director for 300+ Ecuadorian staff; Director of a Research and Strategic Planning office for an inter-mission Consortium of International Broadcasters; Director of Marketing at Crown International, in the Broadcast Division; Country Director in Guatemala for a relief and development organization teaching life skills, Kingdom values, and community building to both church and civic leaders.
With his wife, Mary Jane, they raised four boys while living overseas. They now have added 4 daughters-in-law and thirteen grandchildren.
Esa Ontermaa – Chairman
Esa was elected to the board in the Jun 2016 meeting. He is a pastor and alumni of the GO Equipped course.
Ryan Mallari – Vice-Chair
Ryan is passionate about advancing the Kingdom of God.  He grew up in Manila, Philippines and attended Catholic school.  He came to know Christ at an early age due to the witness of immediate family members who lived and modeled their faith.  Upon graduating from high school, Ryan moved to Los Angeles to attend the University of Southern California.  While at USC, he was actively involved with InterVarsity Christian Fellowship.
For over a decade, Ryan has served as a CPA with extensive auditing and consulting experience with church plants, mega-churches, and Christian not-for-profit ministries.  He has also served in various leadership capacities at Lake Avenue Church in Pasadena, California for over 11 years.  Ryan enjoys traveling, an interest that the Lord has re-purposed while taking the Perspectives course.  Ryan has since been traveling for purposes of mission.  Over the last decade, Ryan has led short-term mission trips to Swaziland, Thailand, Cambodia and Egypt with Lake Avenue Church.
Today, Ryan is the Chief Financial Officer for a custom packaging solutions company based in Southern California.  His wife, Jennifer completed her Doctorate in Psychology and Master of Divinity degrees from Fuller Graduate School. They recently celebrated their fifth year of marriage and are raising their family in Burbank, California.
Dr. Stan Anderson
Secretary/Treasurer
Stan was born and raised near Chicago and attended Wheaton College where he obtained a B.S. in Chemistry in 1965. He then did his PH.D. work at the University of Illinois Champaign-Urbana in inorganic and physical chemistry. He was active in student ministry with the Navigators and InterVarsity during these years. It was at Urbana '67 Missions Conference that he was sold on tentmaking.
He applied and was offered a position at Pahlavi University in Shiraz, Iran in 1972 where he stayed for 4 years. God had brought together a team of tentmakers from a number of countries who effectively reached out to university colleagues.
Stan subsequently taught at UC Riverside and then at Westmont College in Santa Barbara for 31 years. Westmont was sympathetic to him taking sabbaticals and leaves-of-absence – to teach in Sudan as a Fulbright lecturer in 1985-86, then Oman from 1990-92 as department head, and finally teaching at the American University in Cairo, Egypt from 2000-2001. The ways in which God opened up these opportunities were truly amazing. He "retired" in 2009 and is doing chemistry research at UC Santa Barbara.
Stan is currently involved with international students, and has served as elder and chair of missions at his local church. He has been on the GO board since 2007, has participated in courses and seminars, and has been invited twice to give presentations for GO at Asian –American church mission conferences in Southern California. He and his wife, Suzanne, have 3 children and 6 grandchildren. Stan has both attended and taught at the GO Equipped Tentmaking Courses.
Dr. David Brooks – member
Dave was involved in starting SHARE Education Services in 1994.  He served as President until 2002.  Prior to working with SHARE he served in public schools in Michigan as a secondary teacher and administrator, and overseas with Morrison Academy in Taiwan, first as High School Principal and then as Superintendent.
Since his retirement in 2006, he has traveled extensively, presenting in conferences on educational issues of interest to families living overseas.  He has authored numerous articles and was co-editor of Fitted Pieces, A Guide For Parents Educating Children Overseas.
Dave has attended the GO Equipped Tentmaking courses in Portland Oregon and in Bergen Norway.
Along with his wife, MaryAnn, he lives in Everett, Washington.
James Chilcoat – member
Jim's passion is the integration of the Christian faith into the workplace/marketplace. He believes in the development of profitable marketplace missions acting as a Godly witness to the community.   The development of marketplace mission is essential in providing Godly leadership, restoring the people's dignity through economic development, employment and training, while simultaneously developing them spiritually for Gods purposes.
Jim has worked and traveled in several countries while engaged in market place missions. He has been involved in real estate and hotel management in the country of Romania. He served as a fund raiser and board member for one of the first real estate subdivisions in Iasi Romania (constructed by the local Christian church). The funds were then used to support locally operated Christian organizations, while allowing for a Christian witness in the business community. He has served as a board member of Love that Lasts, serving and strengthening Christian marriages.
Jim was elected to the board in March 2017. He formerly worked as office manager for Global Opportunities. He has both attended and taught at the GO Equipped Tentmaking courses. During his tenure, the organization concentrated on financial responsibility, expansion of the training of tentmakers, quality control of training while setting up systems to partner with other like-minded Christian organizations.
Doug Hodge – member
Doug comes from an extensive career in Corporate America. He spent over 30 years in Operational Finance for two large corporations. While in the corporate world he  worked  with operations in 23 countries around the world along with conducting relationship business with an additional 4 countries.
In 2010 Doug left the corporate environment and begin a search for his God given purpose. During a three-year period through mid-2015 Doug worked as the Global Partnership Director of Kingdom Mobilization facilitating the spread of "God's Plan for Significance" a program to help people sort through God's plan for their life. This led Him to work with ministers and entrepreneurs in 6 different countries with only one of those countries being an overlap from his previous business days.
These efforts have led him to pursue coaching on a higher level and he is currently a Certified Life Design Coach and a Master Transformation Coach with the American College of Coaches.
Doug is a GO Equipped Tentmaking course alumni.
Steve Parfait – member
Steve attended the GO Equipped tentmaking course in Pasadena and has been an active promoter of tentmaking ever since. Recently married to a former missionary to the Middle East, they are looking to go abroad as tentmakers in a few years.

Carol Clark
Former Intent board member and active promoter of tentmaking
Dr. Ted Esler
President – Missio Nexus
Gary Ginter
Chairman/CEO – VAST Power Systems, Inc. – Co-founder of Intent USA
Dr.  C. Neal Johnson
Professor of Business and Management – Hope University
Dr. Danny Martin
Co-founder of Mission to Unreached Peoples & Tentmakers International
Jo Plummer
Founder and Editor at Business as Mission Website and The BAM Review
Kitty B. Purgason, Ph.D.
Professor
Department of Applied Linguistics and TESOL
Cook School of Intercultural Studies
Biola University
Steve Richardson
has served as President of Pioneers-USA since 1999
Dr. Steve Rundle
Professor of economics and international business at Biola
Mark Russel
CEO of Elevate Publishing – Author "The Missional Entrepreneur"
Scott White
Global Outreach Pastor – Lake Avenue Church – Pasadena CA