Where: First Assembly of God, 4701 Summerlin Road, Fort Myers
When: Tuesday, February 20, 2018
Time: 2:30 – 4:30pm & an encore presentation 7 – 9 pm
Brought to you by the Discipleship School of Fort Myers and Global Intent
Contact: Contact Phill Sandahl at phill@intent.org, or 239.243.0881 for more information.

Click here to read the rest of the story
God is using ordinary women and men from every profession to teach the least reached. Ordinary workers are transforming peoples in countries where missionaries are forbidden.
Our speaker, Ari, "is the premier authority in the world on tentmaking" – Dr. Neal Johnson – Author of Business as Mission
An AWM Mission Agency Leader says, "Ari is perhaps the most effective tentmaker mobilizer I know."
Come prepared to be inspired and challenged. Our speaker comes with a warning label, "You might do something irrational and radical," after hearing him.
His message will rock your world.
This intensive & informative seminar will cover: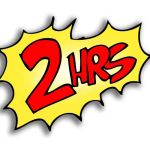 Tentmaking in the Bible, history & today
Stories of tentmakers challenges and victories
Why is tentmaking needed?
Who can be tentmakers?
How do tentmakers prepare?
What are the steps?
What are the training options?
In two fast-paced hours you will see the world through a new lens.
Ari, a former tentmaker, has conducted training on 6 continents and mentors 100's of tentmakers around the world.
Ari J Rocklin – International Training Director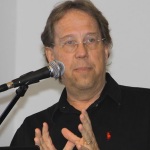 Ari desires to see new tentmakers go to places where Jesus name is not yet known. He inspires many with his passionate and entertaining presentations. He is in demand at missions conferences, seminars and bible schools around the world.
He specializes in running fast paced tentmaking seminars and courses, and in consulting with mission agencies and BAM companies to develop their tentmaking vision.
"Ari is a man with a passion to mobilize people to use their professional gifts and training as a platform for sharing Christ in places where full-time religious professionals (such as those who call themselves missionaries) are not welcome." – Bob Morris – Tyndale
His seminars have been attended by more than 3000 people around the world.
Please confirm if you plan on attending the evening program 7 – 9 pm so that we know how many people to prepare for. Light refreshments will be served.
Contact: Contact Phill Sandahl at phill@intent.org, or 239.243.0881